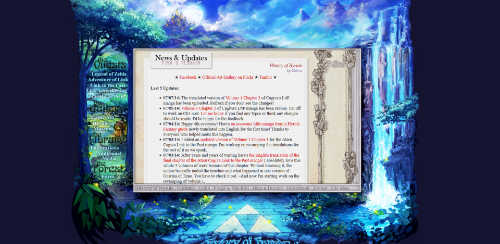 History of Hyrule
Visit this website
Summary
History of Hyrule was founded on May 22, 2002, by Melora. It is an active archival project focused on scanning official Zelda artwork, manga, and strategy guides. They also facilitate the translation of manga that has never been translated from Japanese. History of Hyrule maintains the largest gallery of official Zelda artwork.
History of Hyrule was founded as an Angelfire website. They officially announced the move to historyofhyrule.com on October 11, 2002.
In the early 2000s, game artwork was not readily available online. It was instead found in printed instruction manuals, strategy guides, and magazines, and many publications are region exclusive. History of Hyrule has collected and scanned thousands of images for the community. Their work has spread across the community for decades; if you have used or seen a piece of official Zelda artwork in the past twenty years, there's a good chance you have seen the work of History of Hyrule.
In addition to scanning artwork, History of Hyrule has advocated for the official release of manga, art books, and other Zelda publications. The community advocacy led by History of Hyrule and others led to the localization of the Akira Himekawa manga series and Hyrule Historia.
Prior to their official English releases, History of Hyrule hosted fan-translated versions of many Akira Himekawa manga series.
History of Hyrule is an active project with new artwork and other media published and translated regularly.
---
History of Hyrule: a site for celebrating the old school, the art, and the rare aspects of the Zelda series.

Melora
Pages of Interest
Archives
Notable Contributors
Melora (Founder)
Anastasia
Beno
KitsunePixie
Gallery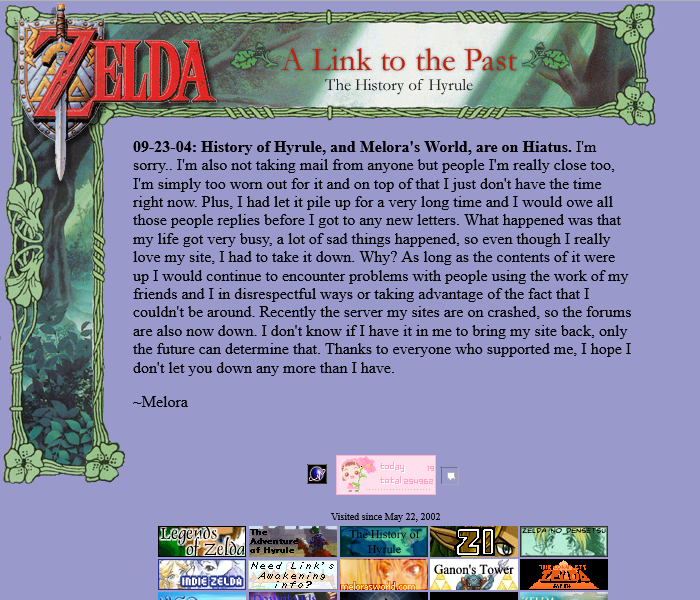 ---
Last updated: January 12, 2022